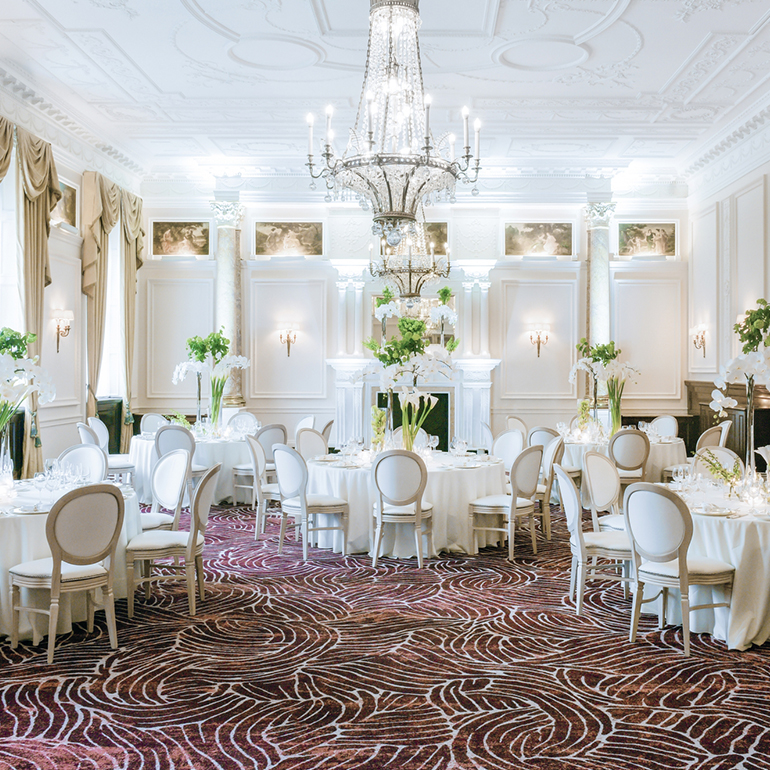 For special events and celebrations, Simpson's offers two elegant spaces that can be arranged and dressed to suit your requirements, the West Room and the Regency Room.
For those looking to tie the knot, Simpson's holds a Marriage License allowing to host wedding ceremonies in the venue.
Looking for a venue for your festive event? Host your party or festive dinner at Simpson's in the Strand - discover our festive event packages here.
The West Room
1710ft2 (159m2)
The recently renovated West Room, on the first floor of Simpsons in the Strand, is surrounded by natural daylight that fills the room enhancing its historic heritage and highlighting the abundance of space; maximised by its Wedgwood friezes and high domed ceilings.
Capacities
Cocktail / Reception – 180
Theatre – 70
Round / Banquet – 100
Dinner Dance – 70
Boardroom / Oval – 24
Classroom – 20
Cabaret – 25
Buffet Standing – 150
Buffet Seated – 50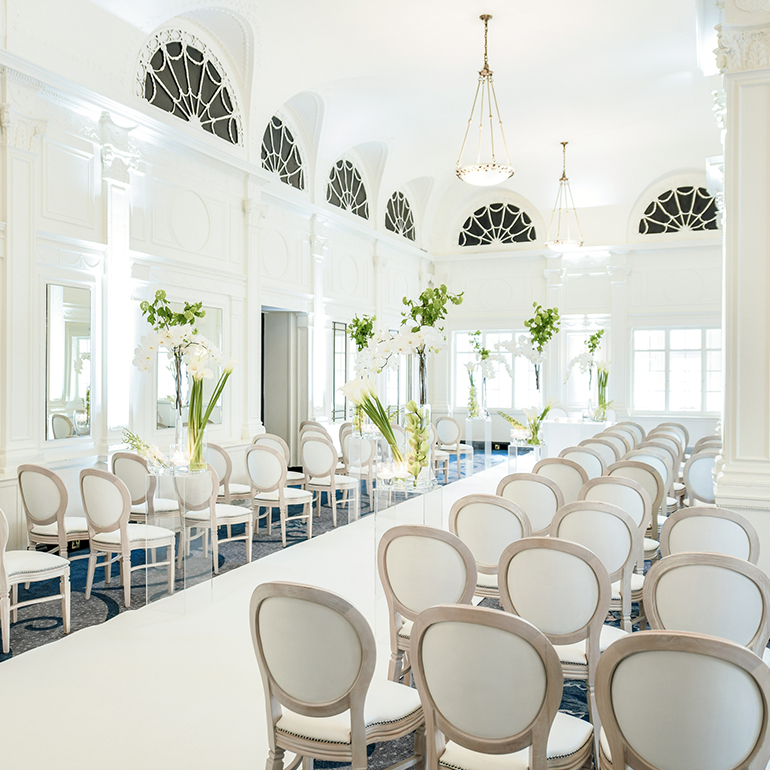 The Regency Room
1544ft2 (143m2)
The Regency Room is located on the second floor of the historic Simpson's in the Strand. It was originally the 'ladies room' when the Grand Divan was still open to gentlemen only. With huge Waterford Crystal chandeliers and decorative oil paintings, this beautiful room is equally suited to lively celebrations or more conventional affairs.
Capacities
Cocktail / Reception – 250
Theatre – 150
Round / Banquet – 140
Dinner Dance – 90
Boardroom / Oval – 30
Classroom – 80
U-Shape – 35
Cabaret – 72
Buffet Standing – 200
Buffet Seated – 80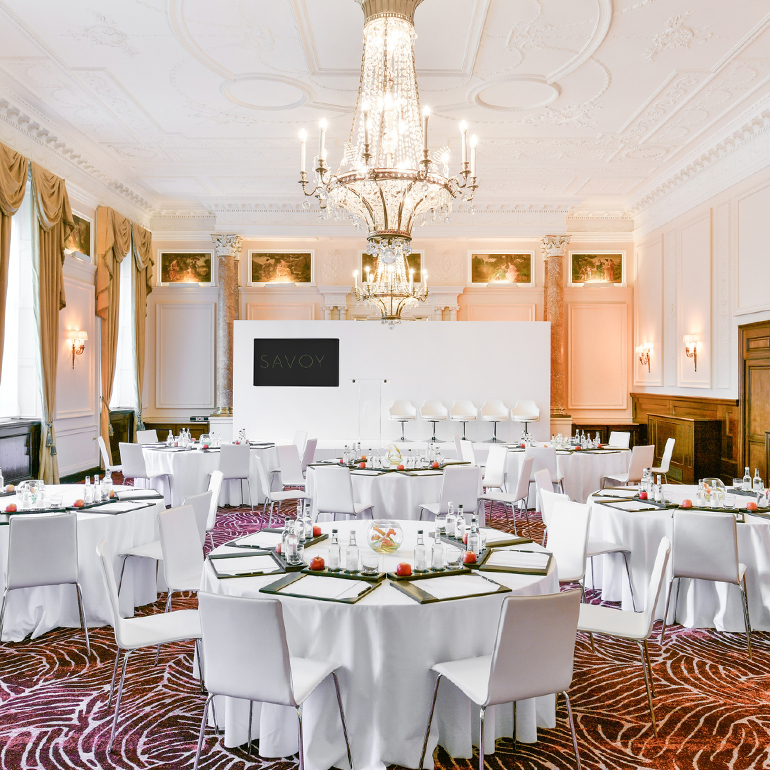 TO ENQUIRE ABOUT BOOKING AN EVENT, PLEASE CALL +44 (0)20 7420 2305