The bar at Simpson's in the Strand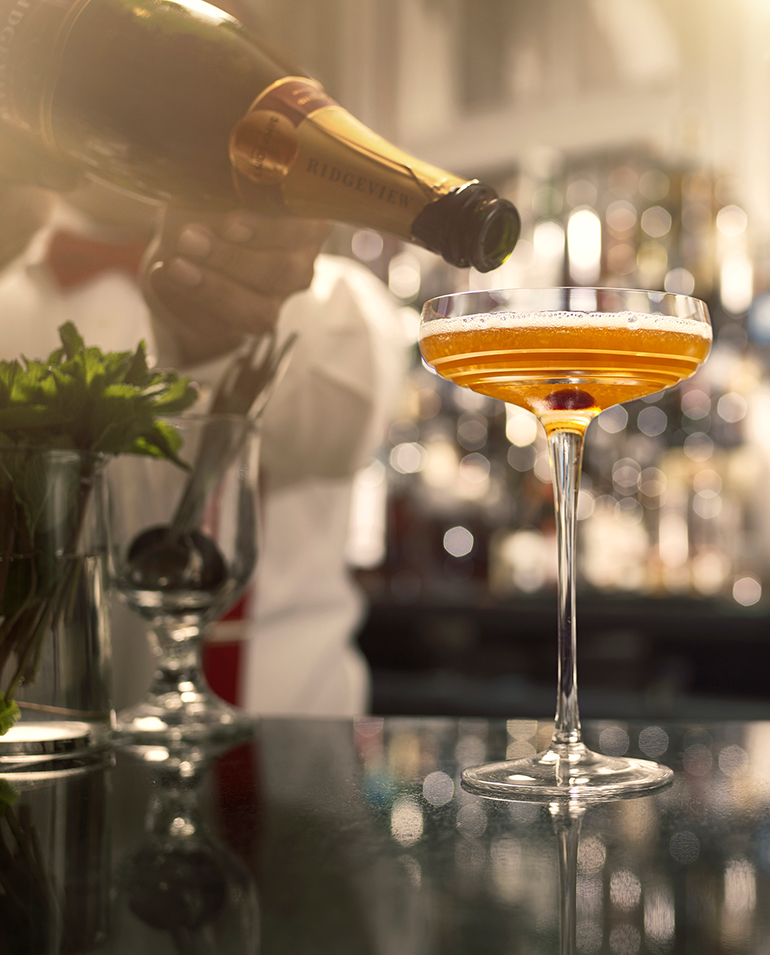 Established in 1999, the bar at Simpson's in the Strand is the perfect place to enjoy both timeless and innovative cocktails with a distinctively British twist. Drawing on our heritage as the home of British chess, the bar is a chess inspired oasis where serenity meets luxury amongst the clinking of glasses and gentle chatter of guests.
With a contemporary menu created by some of London's best bartenders, there is no better spot in London to leisurely sip drinks designed for every moment of the day.
For those moments when only a G&T will do, peruse our extensive collection of over forty artisanal gins which take pride of place behind our bar. For the seasoned gin connoisseur, we also serve two exclusive botanicals, the fragrant Simpson's London Dry Gin and the aromatic Simpson's Old Tom Gin.
If an afternoon in the bar has left you a little peckish thanks to the aroma of food drifting up from downstairs, we have a range of tempting bar snacks. Featuring the delicious roast meat that we serve in our restaurant; our signature roast beef and Yorkshire pudding sandwich is the perfect accompaniment to any drink.