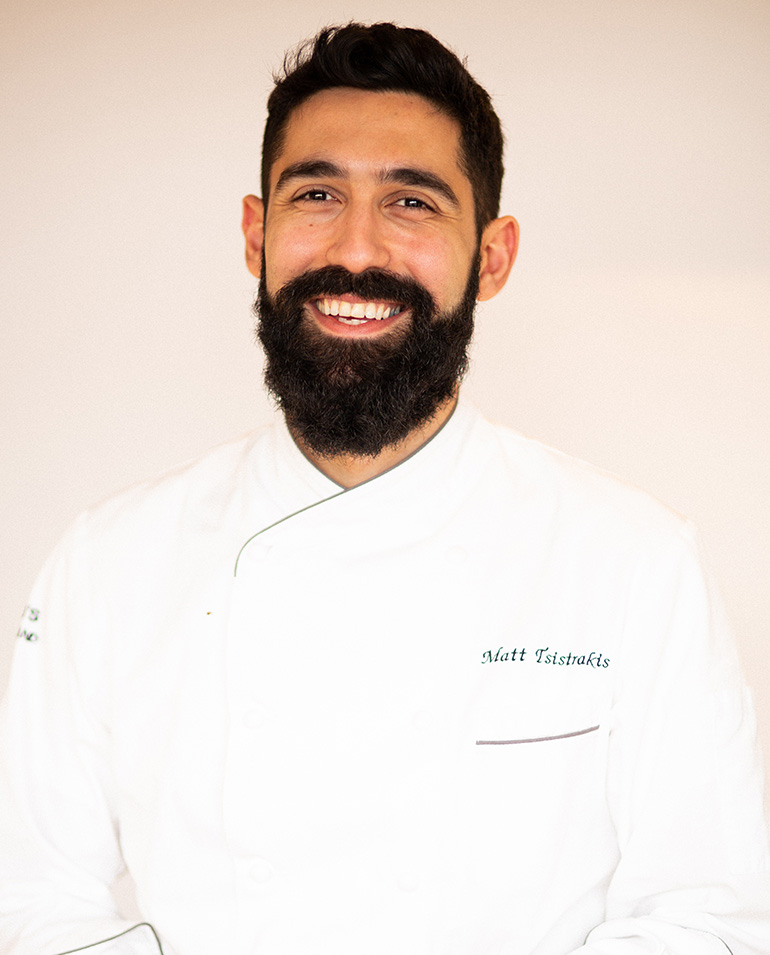 Matthaios Tsistrakis
Master Cook
Born and raised in Crete, cooking has always been a prevalent part of Matthaios' life. Growing up in a Greek household, he would spend hours preparing, cooking and talking
about food. From the raw ingredients to the finished article, every detail and decision was considered and discussed reverently, and this is something Matthaios has carried through
into his own kitchen as Master Cook of Simpson's in The Strand - he encourages the same behaviour from every member of the team. Matthiaos has honed his craft at The Savoy, having previously worked under James Pare at Kaspar's and before that with the prestigious Chef Hélène Darozze at The Connaught.
Inspired by nature and seasonality, he strives to invigorate and empassion the younger members of the team, teaching them to respect and safeguard tradition in food whilst striving for innovation with clear objectives about provenance, seasonality and sustainability.
Matthaios continues to maintain the legacy at Simpson's in The Strand - the new and impressive Bill of Fare menu is an amalgamation of Matthaios' work and ethos. Matthaios' personal menu highlight is the veal sweetbreads - a dish he feels conclusively encompasses the essence of Simpson's.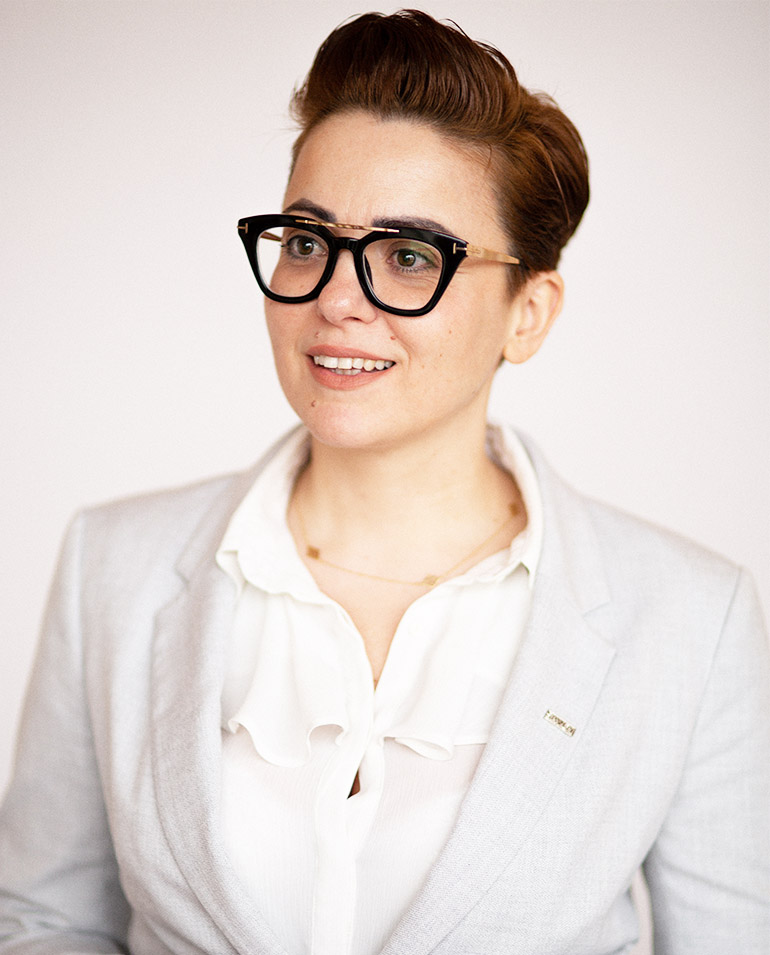 General Manager
'I have a brilliant and very talented team and together we aim to bring Simpson's towards even greater success.'
See more