News
Pie Week at Simpson's in the Strand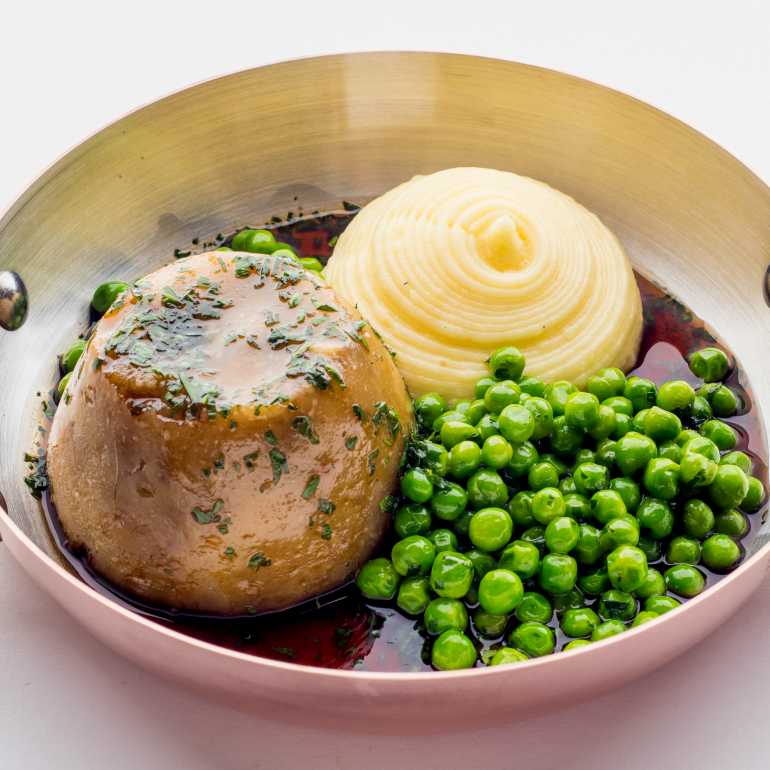 A classic amongst British dishes, last March we celebrated all things cloaked in pastry for Pie Week.
Most can agree that when one thinks of classic British dishes, a range of hearty warming meals comes to mind. Amongst this repertoire is the traditional pie, an indulgent dish that holds a place in many of our hearts. Overseen by Master Cook, Adrian Martin, we offered some of the most sumptuous pies to help guests make the most of Pie Week.
Pies (or pyes) made their first appearance in England as early as the 12th century and have been a quintessential part of the British diet ever since. They were found to be a more efficient way to package and transport food on long journeys as a lot of ingredients could be fitted into a more compact space. The pastry included in the pie also plays as much a role as the fillings did. Not only did they serve as a way to preserve as ingredients, they also served a functional purpose, allowing the consumer to hold the crust, eat the filling then dispose of the crust they had come into contact with to avoid contamination.
Throughout the centuries, fillings have varied depending on the food available and the social status of those consuming the meal. Game was one of the most readily available meats to the British public, with deer, fowl and rabbit being featured in many pie filling combinations. To echo this, we served a traditional Duck and Pork Raised Pie accompanied by pickled vegetables and mustard on our Bill of Fare. And as one of the most popular fillings, no menu would be complete without a Steak and Kidney Pie. Served with whipped potato, peas and gravy, its comforting warmth will soothe on the coldest of days.
Pies have been influential not only in the food world, but also with British history. In the medieval period, the filling of a pie indicated social status and wealth. This lead to pies being decorated in great detail or even adorned with a whole cooked bird so as to indicate the contents. And if you're remembering the line from the nursery rhyme Sing A Song Of Sixpence, with four and twenty blackbirds baked in a pie, there are records from the 16th century that live birds were placed in a pie to entertain guests at banquets. During World War II, British society faced the opposite problem with rationing causing food for various dishes to be in short supply. In response to this, The Savoy's Chef de Cuisine, Francis Latry, created the Lord Woolton Pie to help maintain a nutritious diet despite the shortages. It was named after Frederick Marquis, 1st Lord Woolton, after he popularised the recipe during his time as Minister of Food and is a mainstay of the Bill of Fare to this day.
While the perception of pies has changed over the decades, the sentiment has not. Created from a need to provide a filling meal to people of every background, the traditional pie plays a key role in British cuisine to this day.
Adrian has shared his recipe for a comfortingly traditional Creamed Chicken and Ham Hock Pudding Pie for you to try at home.