News
Ridgeview - Celebrating English Sparkling Wine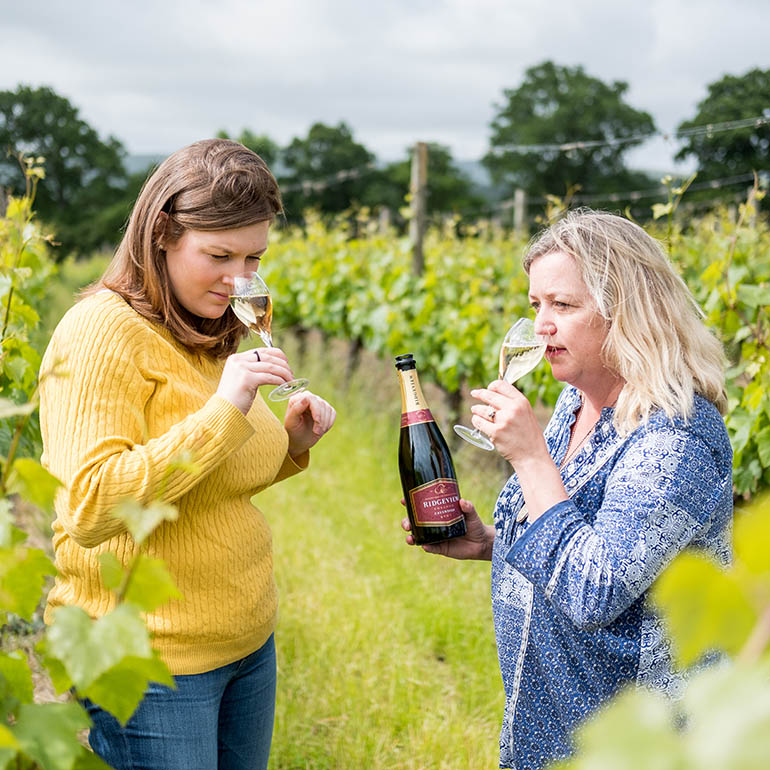 We're pleased to announce a very special partnership with Ridgeview, an award-winning family owned company dedicated to the production of the highest quality sparkling wine.
Ridgeview was founded in 1995 by Mike and Chris Roberts and is dedicated to creating world class sparkling wines in the South Downs of England. Their vineyards specialise in growing classic grape varieties to make the highest quality bottle fermented sparkling wines. Following the traditional winemaking methods used in France, the dedicated and passionate team at Ridgeview have developed expert knowledge of producing sparkling wines in England. Ridgeview has won a number of national and international medals and trophies since the release of their first wines from the 1996 vintage.
Simpson's features many of the Ridgeview wines as part of the extensive wine list and The Ridgeview Cavendish is the signature sparkling wine.